I'm back. I think.
I know it's been radio silence for a long time… sadly, with good reason(s). I may have more to say about it later. For now, the short version:
In late 2016, I gave notice at my job of three-plus years so I could open my own counseling business. A few weeks later, my father collapsed and hit his head, which resulted in a traumatic brain injury. I was there. Seeing my only surviving parent in that state galvanized my lifetime of interpersonal trauma into full-blown PTSD that rendered me barely functional for months, and paralyzed with anxiety for years.
The brain injury kicked off a dementia process in my dad, and since I'm his only relative in the state, I was his sole caregiver. My once insistently supportive partner left me on the winter solstice two years later, shortly after I signed my dad up for hospice. He (the ex, not my dad) told me he often thought it would have been better if my dad had died that night he fell.
My father died peacefully in March. I'm divorced, renamed, and in the process of reclaiming the bits of myself I suppressed while tiptoeing around two suddenly, bewilderingly unpredictable men.
I've been wanting to share this video and the following post about it for over two years. I haven't been in a place where I could sit down and write about it until now. My return to creativity can't pick up where I left off. My mind and body are still getting treatment for injuries, and I'm starting frustratingly but appropriately slowly. Still, it feels appropriate to bookend my break with this piece that obsessed me while I was creating it – I think my favorite dance piece I've ever done.
This video is from a month after my dad's fall. It's the best "off night" I've ever had. The photos below are from two different shows – one from the show with the video, shot by Aaron Sholes, and one from a show a week earlier, shot by Michael and Patricia White. For the first time, I'll write a lot of detail about what I was doing in the dance piece. So whether you want to watch the video and read about it afterward, read first, skip the video entirely, skip off to play video games… Go for it.
Overall
David Bowie was my first crush. I was seven years old, and became enchanted with him when I saw Labyrinth. I delighted in discovering new albums, and his music was a constant throughout my life. His death in early 2016 was a punch to the gut for me. I decided to do a Bowie piece. A collage of several Bowie pieces was the only approach – I could never pick just one, and I wanted a pastiche that represents the way my mental jukebox started shuffling through songs and memories after I got the news.
The Costume
I made the bra and pants out of a black-and-silver stripe material I'd serendipitously picked out years earlier, and used in another costume. It's intended to acknowledge the black-and-silver striped "Tokyo Pop" costume Bowie often wore in his Aladdin Sane days, and wore again in the Lazarus video. The golden orb on my forehead acknowledges the one he often wore, and also nods to the Celestial theme of the Glint show from the video.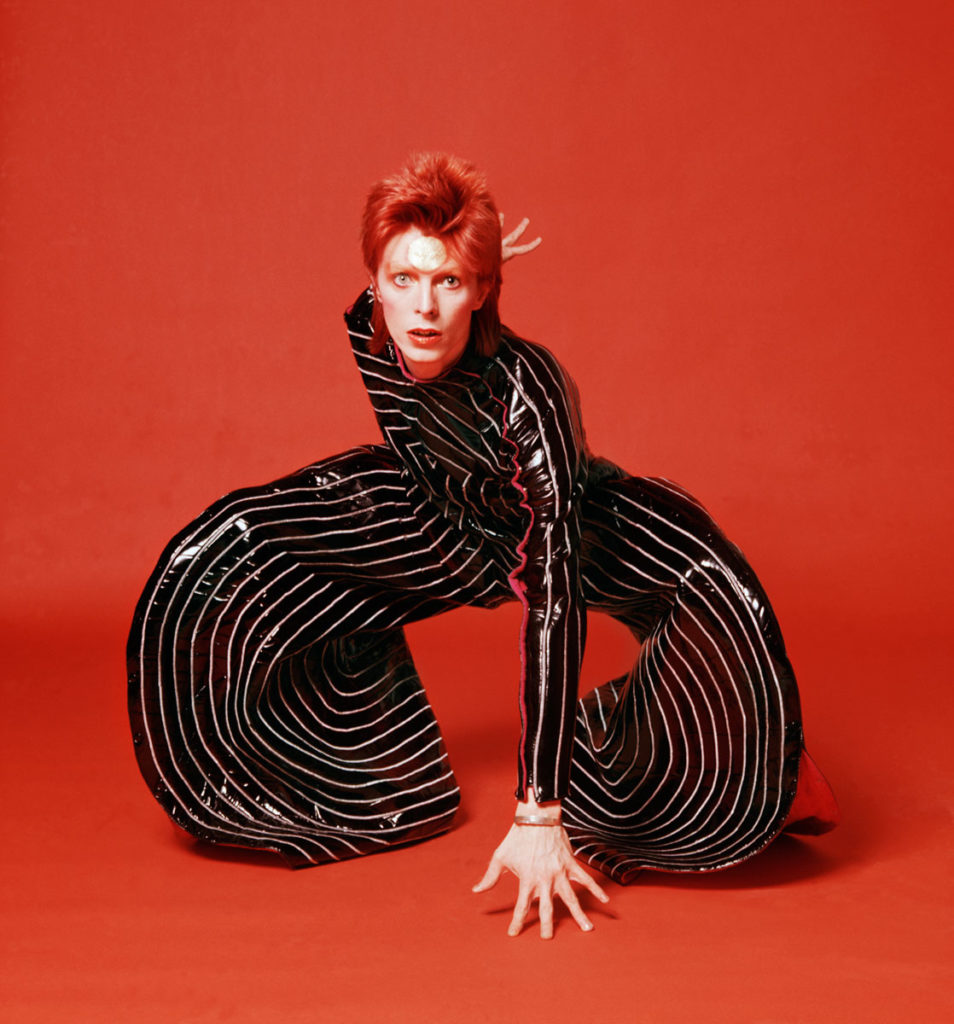 I'm wearing a replica of the necklace Jareth wore in the movie Labyrinth that I got especially for this piece.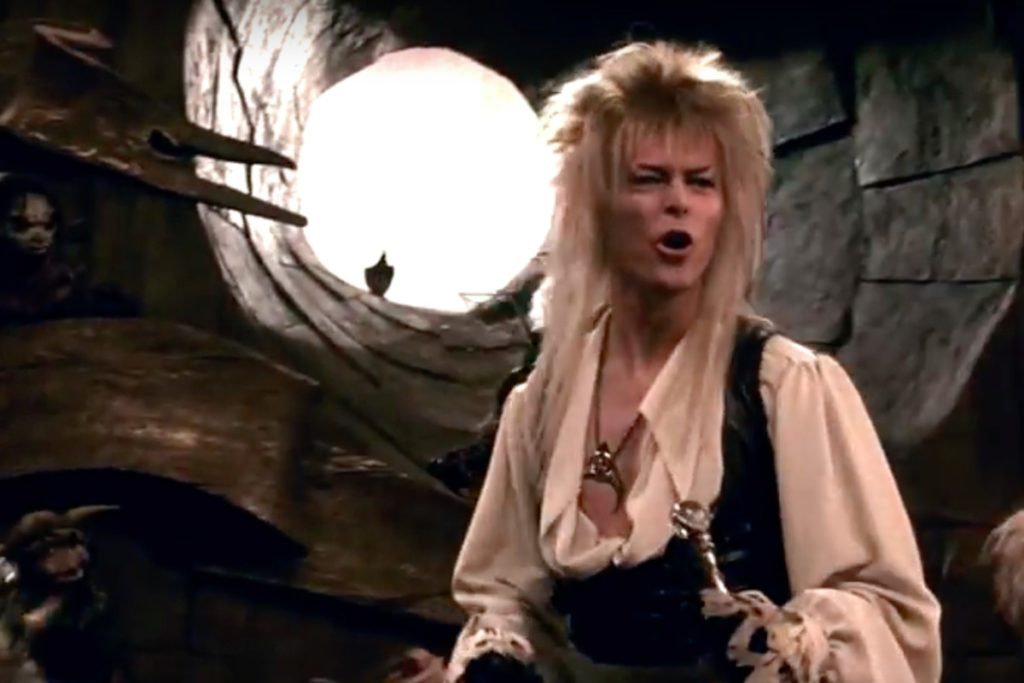 If you zoom in close enough, you can see a sun-and-moon emblem dangling from the center of my bra, and a sun bellyring.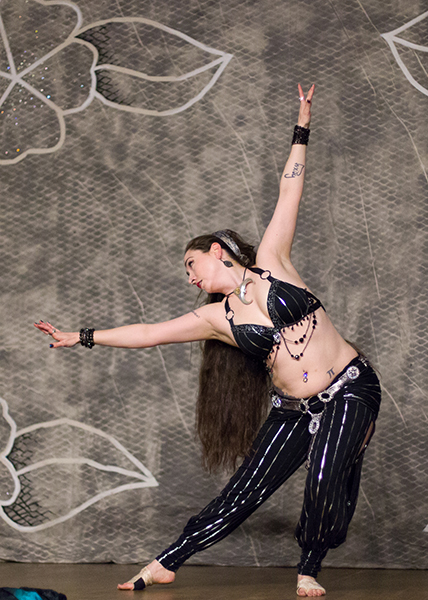 Moonage Daydream
This part is mostly improvised. "Moonage Daydream" has been one of my very favorite Bowie songs, if not the very favorite, since I was 16. This version is from the Murder by Death AS YOU WISH cover album. That particular volume came out in late 2015, and I was listening to this cover on repeat in the weeks before Bowie died. Usually I don't like covers of songs I already love, but sometimes, a band I love covers a song I love, and it's magical. So this is sort of a nod to Bowie's influence on music and style, a nod to my favorite of his songs, and a nod to the time when I heard the news. As each section starts, I'd strive to show the sort of internal sensation I feel when I personally hear or remember the song.
Mashup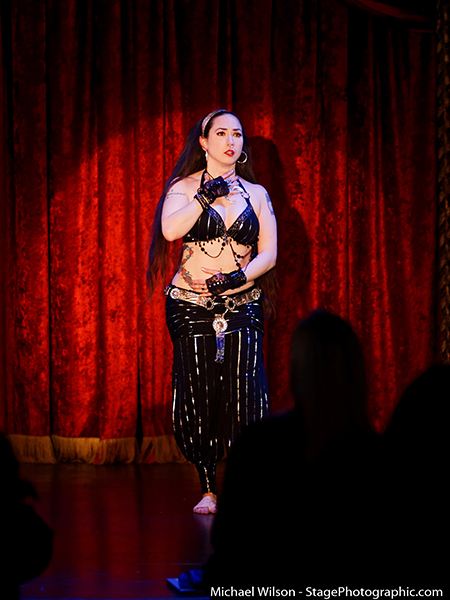 This is from one of the weird murmur-y parts of "Memory of a Free Festival" from Space Oddity. The murmur of voices speaks to me of how blurry and confusing the world can become when you're shocked. I edited in a few lines from "Young Americans:" I collapse with that gut-punch discovery moment at the line "I head the news today, oh boy" (a move I think of as the LynneLee, as she's the first performer I saw incorporating a gut-punch discovery moment into a bellydance piece) and start flipping through a book, much the way I immediately started hunting through Google to find more information when I saw "RIP David Bowie" on my Facebook feed. We didn't have Teh Intrawebs when I first started listening to Bowie, ha! "Break down and cry" is also edited in from "Young Americans." Then I added the first line of "Lazarus," which was a song on Bowie's Blackstar album – a memorial album he left to his fans when he knew he was dying. "Look up here, I'm in heaven."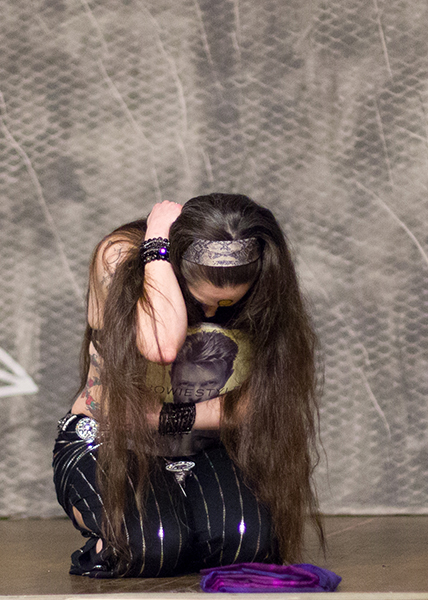 As The World Falls Down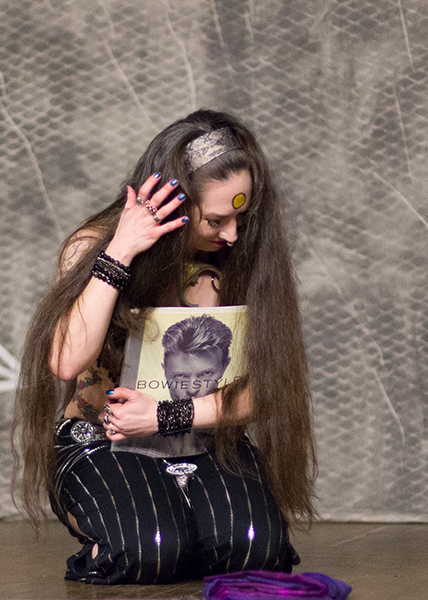 See above – Labyrinth, of course. When the song starts, I smile and shake my head, much the way you do when someone you love "gets you" with a good tease or thoughtful gesture. I hold the book and sway a bit, as I think most teenage girls have hugged a magazine with a crush photo on the cover while they daydream.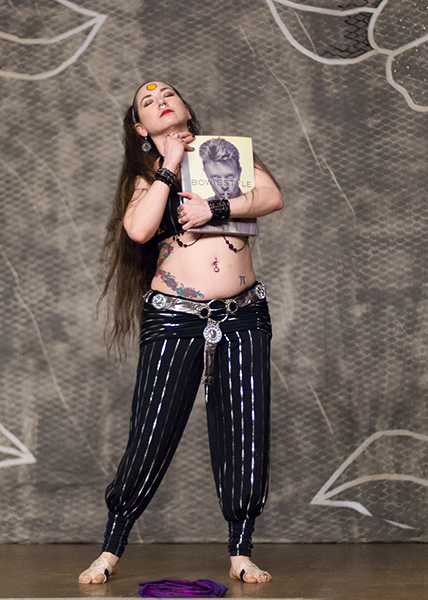 Seven Years in Tibet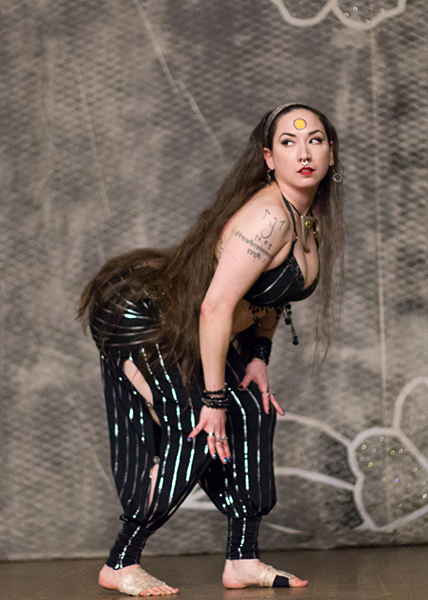 I went through a major crisis of faith after my mom died of cancer – not the Problem of Suffering, but from a struggle to trust my own interpretation of reality. If I couldn't tell when my mom was sick, how could I know anything about the great truths in life? After many years as an agnostic, I had a mystical experience and landed in a very Eastern approach. Siva, Ganesha, Buddha, Kali – all profoundly meaningful for me.
Are you OK?
You've been shot in the head
And I'm holding your brains
The old woman said
So I drink in the shadows
Of an evening sky
See nothing at all
The lyrics speak to me about the shock and disorientation after a crisis, the way I hold myself together in circumstances so bad they sound fictional, and the way faith can ebb and flow and shift in those times. The shot to the head didn't occur to me until a long time later – my dad hit his head, and the narrator's brains are in someone else's hands.
Throughout the months of working on this piece, I'd have recurring dreams about David Bowie. This is unusual, not least because I've rarely remembered my dreams since 1998. After my mother died, I'd have recurring dreams about her, usually something like I got bitten by a snake and then had to go tell her I was dying of cancer, when her frail body, shaved head and all, was too weak to get up from her bed. My subconscious started discarding the dream memories before I woke up.
In the Bowie dream, usually he and I were both in different places in a large building, and I knew he only had one day left to live. Eventually, after insane and frustrating obstacles, I'd get to him. I'd hug him and tell him I loved him. He'd say, "I've always loved you too."
Unwashed and Somewhat Slightly Dazed
This song sneaked under my radar for a long time. I listened to this album on repeat for months when I was 17, and was more drawn to "Letter to Hermione." Years later, when I rediscovered the album, I noticed how much delight I felt when I heard the opening chords. This is my biggest reaction to the mental jukebox, and the choreography seemed to write itself.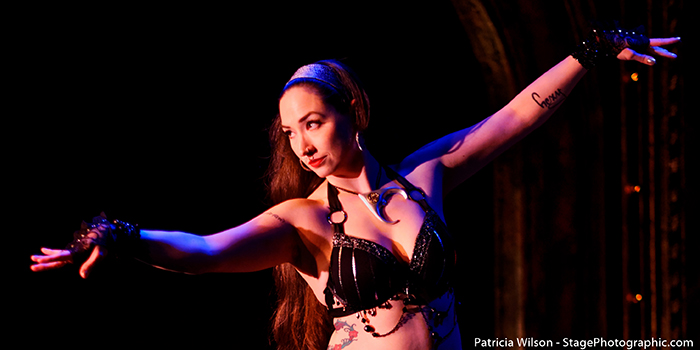 Heart's Filthy Lesson
Ah, my angst. This was from his collaboration with Trent Reznor, also an artist I'd listen to on repeat in high school. As a storyteller, I adored the rock opera Outside, and this was my favorite song from it. It also speaks to me of the disoriented memory after a trauma. Musically, it's sexy and angry. When I first got this album, I was discovering love and my sexuality, and grappling with the bewildering and painful experiences that come with both as a trauma survivor who had no clue how much trauma she'd gone through.
Rock & Roll Suicide
A twofold meaning. Of course, this was one of my play-on-repeat songs when I was in high school. Second, as a therapist and a storyteller, I strive to help others break free from the sense of alienation that often haunts us. I identify as a wounded healer.
Oh no, love, you're not alone
You're watching yourself, but you're too unfair
You got your head all tangled up, but if I could only make you care
Oh no, love, you're not alone
No matter what or who you've been
No matter when or where you've seen
All the knives seem to lacerate your brain
I've had my share, I'll help you with the pain
You're not alone
Memory of a Free Festival
We return to the beginning, and come to the most deeply personal part for me.
When my dad had his last cancer surgery, he repeatedly reminded me where to find his will and the written instructions for me and my sister. He stated that he didn't want a funeral or viewing, and any memorial should be celebratory. He signed the letter and then added, "PS. Celebratory." Before the nurse wheeled him back, he grabbed my hand, squeezed it, and whispered, "Celebratory."
Bowie left us a memorial album, and in "Lazarus," tells us not to despair.
I mirror the collapse from the beginning, but this time, when I hear the call to celebration, I look up and nod instead of shaking my head.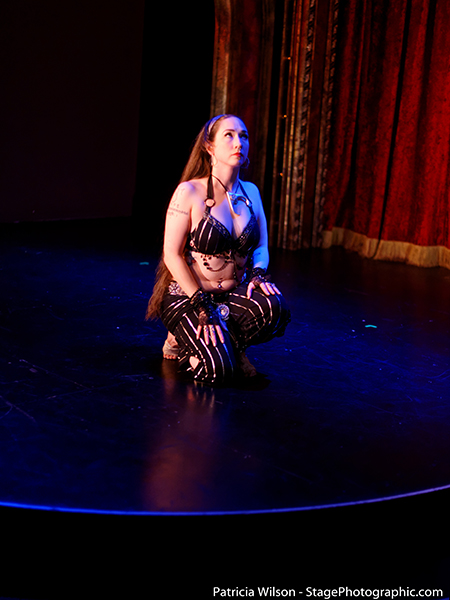 I was 20 when my mother died. Everyone was seated for her funeral, and my dad stood between me and my sister before we walked in together. I had a brief moment of panic, ogodIcan't, thinking I'd lose my shit in front of everyone. My dad took my hand and my sister's. I squared my shoulders, lifted my chin, and walked in with them.
In the piece, I square my shoulders, stand, lift my chin, and start clapping. Inviting everyone into a vulnerable space, inviting them into a difficult celebration, unsmiling, to show that it's one of the hardest things I've ever done.
Two friends join me on stage. In the Glint, one is Kelly, a fellow therapist and wounded healer, was instrumental to me finding the path I did in my journey to be a therapist. At Uptown Underground, one is Julia, a fellow therapist, has been a huge source of support to me. In both, Kamrah, a fellow member of the LBTQIA+ community, fellow multidisciplinary tattooed artist.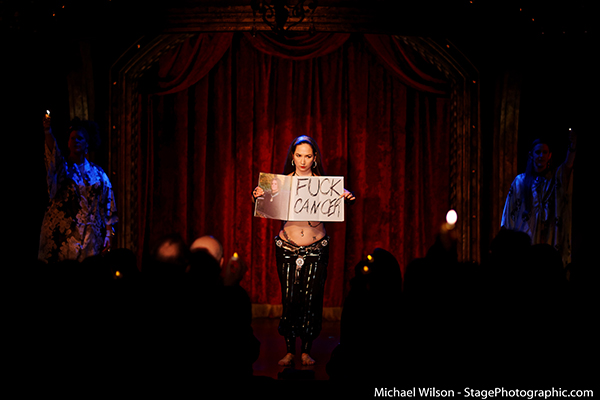 They hold up lighters, a nod to rock concerts. That's the cue for a bunch of audience members to hold up the lighters I distributed before the show, forming constellations in the crowd. I pick up a twilight veil, another acknowledgment of the celestial and heavenly.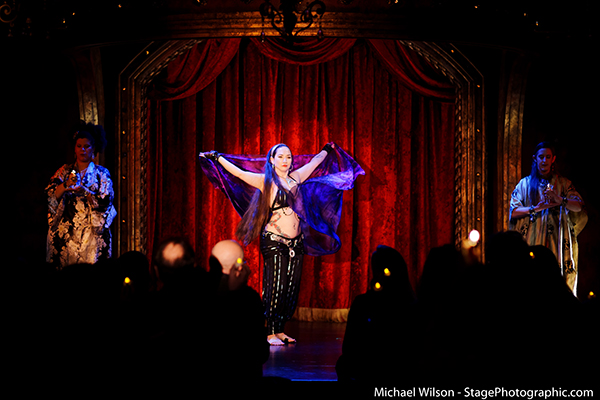 To end the piece, my friends bring the lighters down to their palms. I place one hand on my heart for love, and the other to my brow in a salute to Major Tom, looking up and out to the stars, the Starman, the Man who Fell to Earth, to the chaotic universe in which (at least as far as physics are concerned) David Bowie is "still here, he's just less orderly."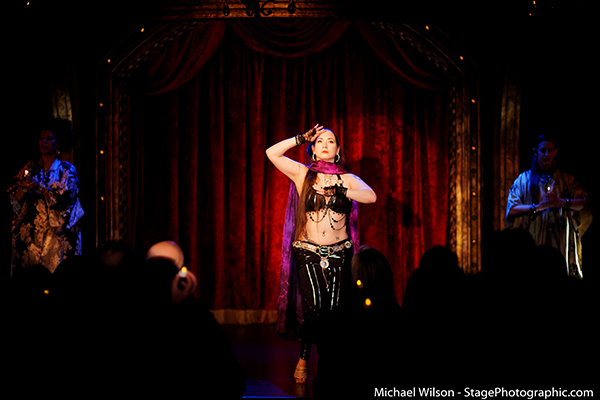 I'm proud of the piece, especially considering what rough shape I was in physically and emotionally at the time. I'm proud of the show I produced. I'm proud to be part of the amazing Glint show that Mae produced. I'm proud of the recovery work I've done since the disasters. I'm proud I finally feel strong enough to walk into the vulnerability that comes with writing and sharing my work.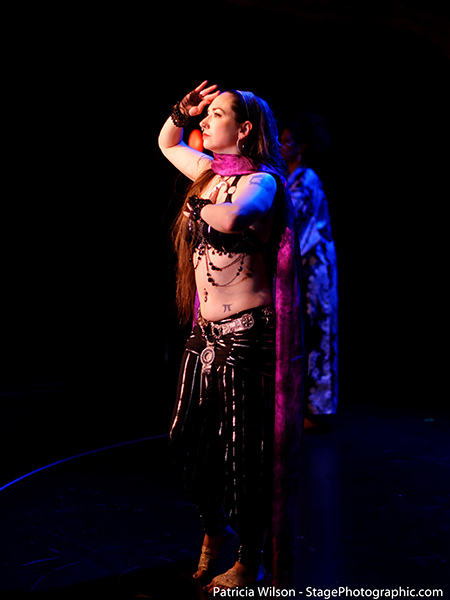 I hope you enjoy it.
I hope you know that you are strong, braver than you know, and part of many beautiful constellations.
You're not alone.